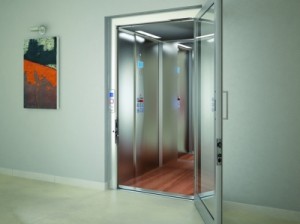 Vertical platformlifts from Vimec
Vimec company offers different models
ECO Vimec
ECOVimec is the unique technology homelift: electrically powered, environmentally friendly due to the absence of any type of oil, exclusive because it's the only product on the market without additional space requirements (machine room), with innovative technical solutions, silent operation and stylish elegance to enhance the value of your home. Perfect for both indoor and outdoor installation.
Easy Move
Easy Move is a homelift that has been employed in several thousand installations in Italy and other countries: a tried and tested solution for all needs for movement in the home or in public premises, ideal for both interior and exterior installations, with a wide range of personalizations to enhance the value of the home.
S10
The home can only be enjoyed in full when it is completely comfortable.
Vimec can help you overcome minor level differences between floors in the home or ensure easy access to public premises.
This solution can be installed:
either at home (to aid access to the various areas of the house or to facilitate the mobility of a disabled occupant on a wheelchair), ensuring the maximum domestic comfort;
or in a condominium (a classic situation in Italy, i.e. three or four steps leading to the ground floor of the building, can be solved perfectly by installing a platform lift);
or to access a store/office/restaurant obstructed by a minor level difference.
Steppy
A robust and versatile Vimec platform lift, ideal for wheelchair users and others to overcome level differences of up to two metres in height.
Suitable for both interior and exterior installations, the product is available with different platform sizes and is ideal for disabled persons and seniors in the home, the office or public premises.